Designing Better Medical Devices
Tips on Usability, Safety and Compliance
Product development in the medtech industry has traditionally followed a top-down, waterfall approach focused squarely on the technology, not the user. But taking a user-centric approach that prioritizes user experience (UX) design can help you develop higher-quality products.
In our latest ebook, we show you how embracing a design philosophy centered on usability, and incorporating more feedback-driven processes into your development life cycle, can drive both innovation and product success. We offer insight on FDA guidance, shine a spotlight on usability and its role in mitigating medical device recalls, and identify key design considerations around medical device safety.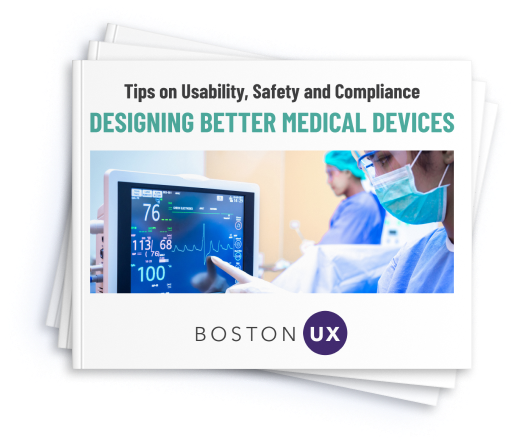 We're a specialized UX design agency with deep software engineering roots. Our mission: help innovation-focused companies create groundbreaking medtech products including clinical devices, in-vitro diagnostics, SaMD and consumer wearables.